BJT Equipment is a civil construction company based on the Gold Coast with a core focus in all aspects of civil earthworks.
BJT Equipment is an Australian owned and operated business, built on the principles of integrity, trust and quality. We combine industry expertise and experience with quality equipment, to help solve the heavy equipment hire needs across the civil construction, local government, commercial and residential building industries – helping to improve overall business performances.
Collectively with decades of industry experience, we have partnered with leading brands to provide our customers with industry-leading technology and heavy machinery equipment solutions for their business. Together, we freely share our knowledge, combine it and use it to create something new continuing to deliver innovative, cost-efficient, and reliable heavy equipment solutions to our customers.

PLANT HIRE
Dry and wet plant hire options are available across all plant hire.

COMPREHENSIVE RANGE OF EQUIPMENT
Tipper truck hire, excavator hire, specialised attachments and GPS guidance systems.

FLEXIBLE TIME HIRE
Short and long-term plant hire packages available.

FLEXIBLE DELIVERY SOLUTIONS
Freight and transport assistance to and/or from your job site.
CONTACT US FOR EXPERT ADVICE YOU CAN TRUST
1300 BJT EQUIP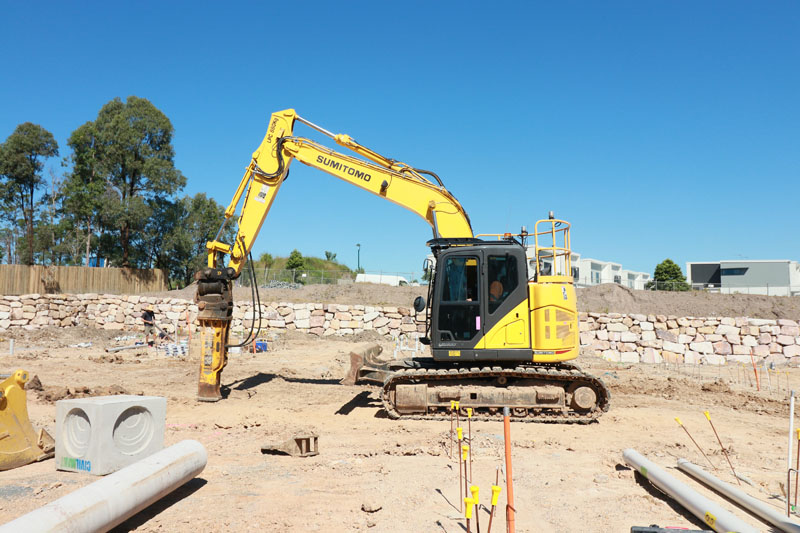 No Project Too Big Or Too Small
At BJT Equipment we continue to revolutionise the civil works industry, as we pull our focus to developing sustainable and workable solutions that meet the future demands of our clients' and industries. We deliver quality products and services that meet the unique and everyday challenges of our clients. Our clients are just as diverse as the assignments we undertake daily from local and state municipalities to nationally operating contractors, domestic and commercial developers right through to private owner engagements.
Our team are qualified to offer solutions to complex challenges that result in not only saving you time but money. Through decades of combined industry experience, we understand the needs of our customers and the requirements of the job, providing industry solutions that drive continuing success for our customers.
Our intelligent planning creates greater project efficiencies, productivity and accuracy on your job site; not only saving you time but also creating a greater return-on-investment on every project.
BJT Equipment offers an extensive range of earthmoving equipment and attachments to suit the smallest to largest scaled operations. We have an extensive range of excavators and tipper trucks for hire with the addition of hydraulic grabs, breakers/hammers, augers and rock augers, compaction wheels, rippers, sieve buckets and GPS machine control systems to suit your project needs.
We are a key supplier to our industries and through our expansive range of earthmoving equipment available for hire, offer leading availability across South East Queensland and Northern New South Wales regions. We are continuing to expand an already diverse and extensive portfolio of equipment, ensuring we are well-positioned for the future demands of all businesses operating within the earthmoving industry.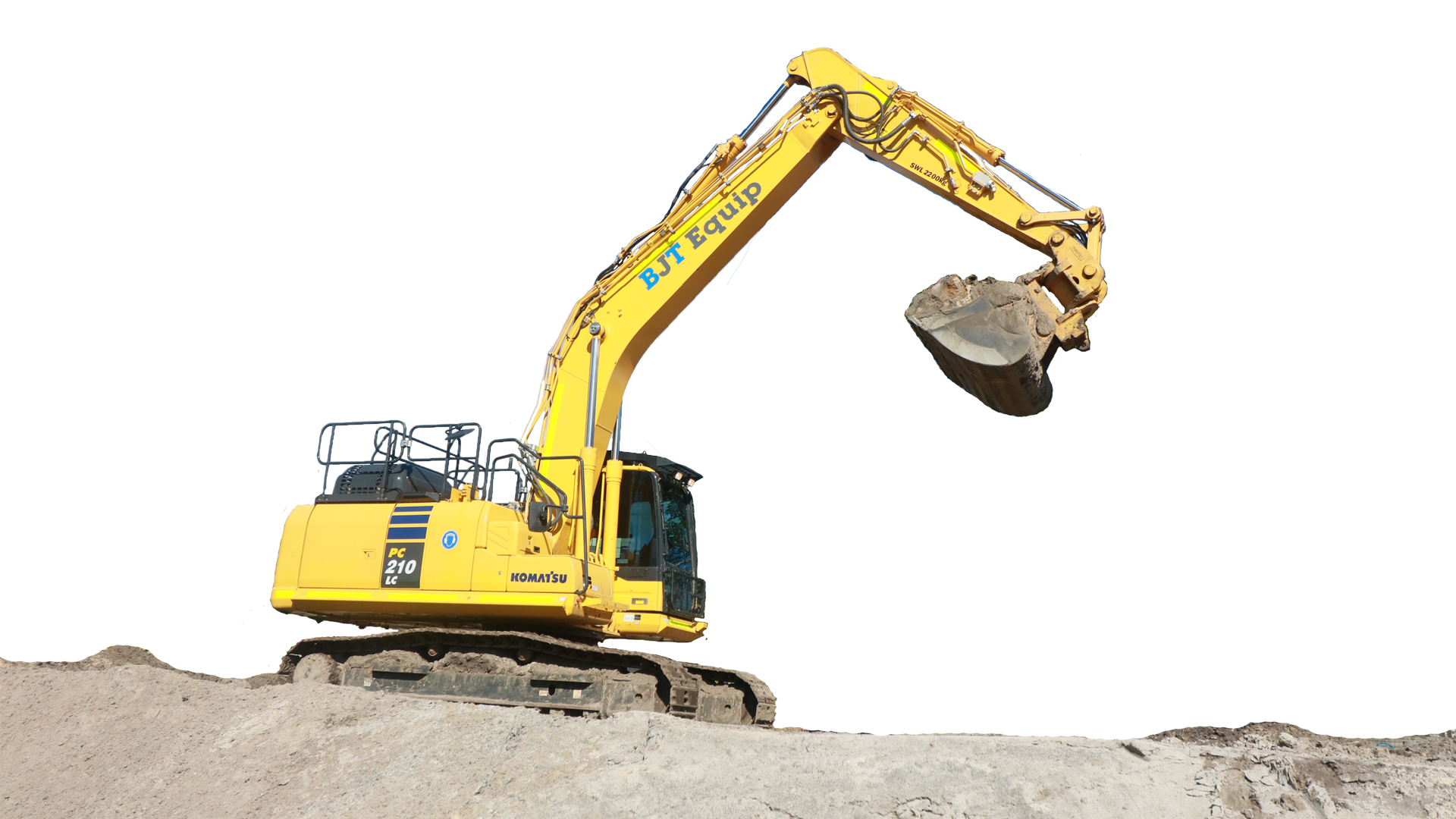 We supply reliable heavy earthmoving equipment, services, and solutions – on schedule, of premium quality and within competitive price-performance ratios. Our team of highly experienced, skilled, and qualified operators are committed to adding value to your next project. Our operators take the time to listen to your needs and understand your project expectations. As an extension of your team, our operators are operators that you can count on.
TEAM
All BJT Equipment operators are direct employees, not subcontractors, ensuring everyone is supported and accountable to operate within policies and procedures set out by BJT. All BJT Equipment employees and plant equipment and service operators have been fully verified with competencies to operate the plant or equipment they are operating.
Our team of long-term operators are valued and appreciated. Through principles of respect, they are mentored, challenged, promoted, empowered, trusted, and rested resulting in happy productive additions to your business needs.
EFFICIENCY
The deliberate structure of BJT Equipment is to be lean and efficient with fewer direct contacts readily available, providing easy access for our customers.
Fast response to customer needs or concerns together with overall accountability for the services, quality and safety we provide.
ACCOUNTABILITY
BJT Equipment has a single point of overall accountability – the sole Director, Ben.
Who is manually hands-on, personally available and in full direct knowledge of all the business activities.
SAFTEY
All employees and plant operators and staff are inducted and trained to BJT Equipment's company safety and maintenance programs, policies, and procedures.
The regular review takes place as well as any updates or changes to requirements is announced and new training regarding, and updates is undertaken and recorded.
We can proudly boast that because of regular staff training, update, and review there has been, to date, no Loss Time Injuries (LTI's) recorded in the company's entire history.
OPERATIONS & MAINTENANCE
All plant, equipment and attachments are regularly maintained with a comprehensive and strict servicing schedule and details of condition are fully recorded and available upon need or request. Company Safe Work Method Statements are reviewed annually by external auditors to ensure all employees are informed of any changes to best safe work practices and legislated requirements.
OWNERSHIP AND MANAGEMENT TEAM
The deliberate structure of BJT Equipment is to be lean and efficient with direct contact to the Senior Management Team that are readily available, providing easy direct and in-person access for our customers. This allows for a fast response to customer needs or concerns together with overall accountability for the services, quality equipment, and safety we provide.
BJT Equipment's sole director, Ben Teudt is fully involved in all daily activities of the business, very much on the ground and personally available and proudly stands available as a single point of overall accountability. As the business continues to grow, Ben and the entire BJT Equip team ensure they are accessible to you 24/7, committed to providing personal service.
"We've been working with BJT Equip for a number of years now, with Ben and his team providing us with numerous items of plant and trucks on various projects. We love dealing with BJT, as they are reliable, good value and our experience with their operators have been excellent." – Tom Dando, Director of Dando Civil Solutions