Providing industry expertise and experience with quality vac truck and excavating wet-hire solutions to the civil works industry.
PROVIDING WORKABLE VAC TRUCK WET HIRING SOLUTIONS TO MAXIMISE YOUR RETURN ON INVESTMENT
We continue to diversify our earthmoving equipment and excavation services, supplying our customers with reliable products, services, and solutions – on schedule, of premium quality and within competitive price-performance ratios.
BJT Equipment are a key supplier of earthmoving equipment to the civil works industry and continue to identify newer solutions that help transform and improve, productivity and project delivery, to companies across South-East Queensland.
There is a growing demand for safer excavation operations and reliable quality equipment across Australia. With the end of the year fast approaching and this demand increasing, our teams focus has been on the diversification of BJT Equipments entire value chain model.
Our teams have been working with local industry specialists, conceptualising the construction and delivery of newer innovative equipment solutions for the excavation industry. We offer turnkey solutions, from project conception and planning to productivity and completion.
This month we are proud to announce the expansion of our operating activities and fleet, introducing BJT Equipment's new hydro vacuum excavation combo unit. Together with Vac Truck Industries, our teams conceptualised and delivered a unique purpose-built unit designed to tackle the everyday challenges known to Australia's construction industry.
This vac truck unit can dig at greater depths and longer distances and carry and dispose of site spoil in a shorter length of time. In addition, its differentiating aspect includes a 1.7T excavator, offering greater versatility to project requirements across the civil works industry. Delivering greater power, velocity, and speed, this unit can blast, cut, dig and carry spoil fast across multiple project sites daily. Equipped with the latest vac truck technology this units larger blower combines a high level on mercury content with greater airspeeds and velocity to create a powerful vacuum and flow.
Best used for: fencing and retaining walls, non-destructive digging around underground services, installation of new water and sewer connections, safe potholing, maintenance and emergency repairs.
Hydro vacuum excavation is a rapidly emerging technology and is continuing to grow. Australia's underground network is a fort of water, gas, communication, and electrical lines waiting for a utility strike at any given moment. Encountering a strike is not only unsafe, but it can also result in major delays and un forecasted costs to your next project. Innovative technologies are paramount to accelerating change within the civil works industry, with smarter technologies emerging seen to permeate the worksite. Today companies are demanding fast, efficient, safe machinery and operational practices.
As a member of Dial Before You Dig, we help assist in the essential first steps of your excavation project ensuring the prevention of damage and disruption to Australia's underground infrastructure network. Any excavating project, irrespective of size has the potential to damage underground assets. That's why BJT Equipment work closely with our customers in the identification of these potential risks, before you start to excavate, ensuring your site does not lead to service interruptions, costly repairs, delays and in the worst case scenario injury or death.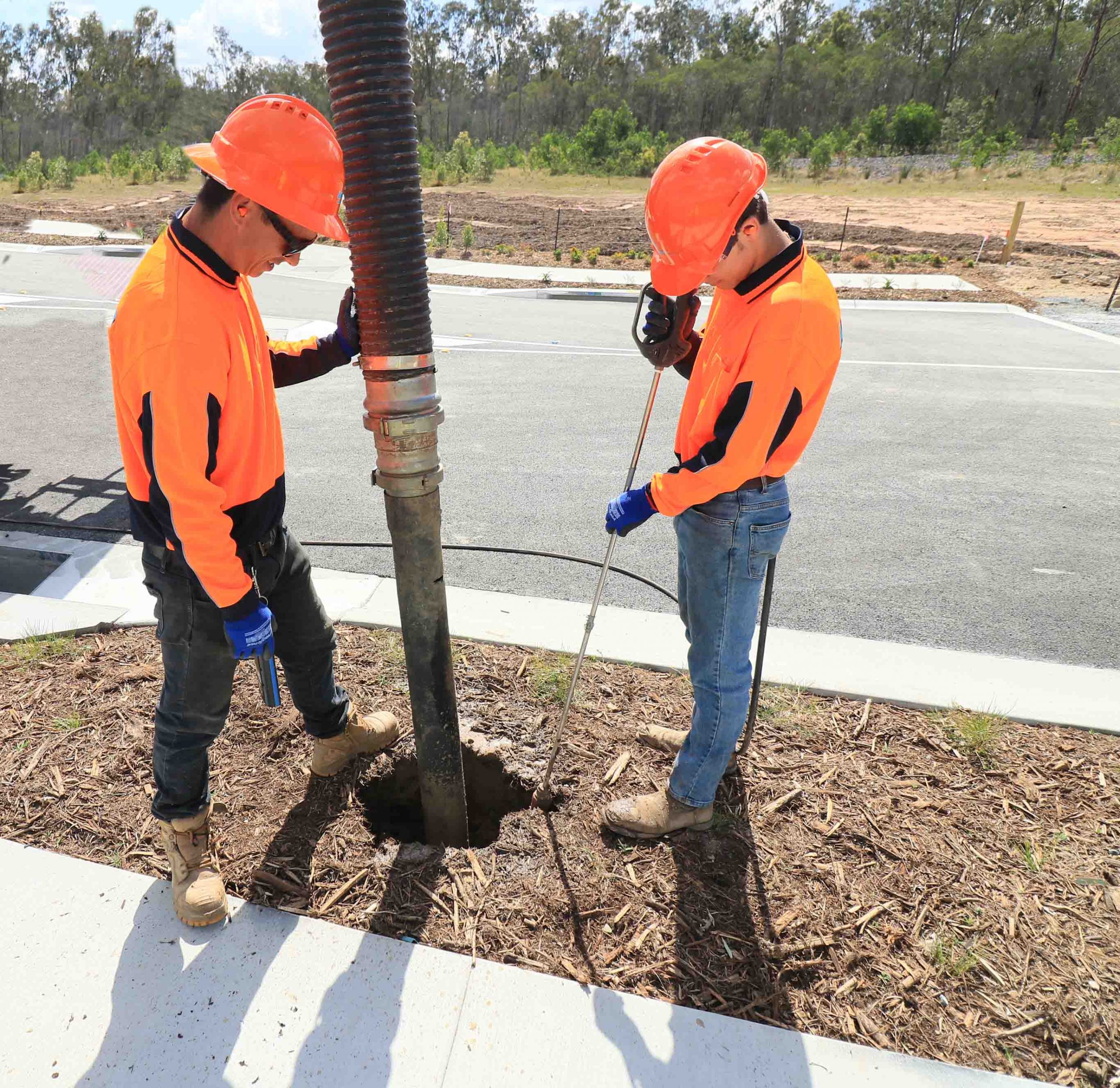 BJT Equipment have engaged in a three tier programme of learning, lifting, leading:
LEARNING
BJT Equipment are continually researching and developing newer safe, environmentally responsible, productive and cost effective methods of earthmoving and excavation.
LIFTING
BJT Equipment continue to lift the level of highly safe productive services through the diversification of complimenting quality and industry recognised plant and equipment.
LEADING
BJT Equipment strives to lead by example. We know our continuing success relies on the importance of self-improvement to become the preffered choice by our industry.