BJT EQUIPMENT
JOBS AVAILABLE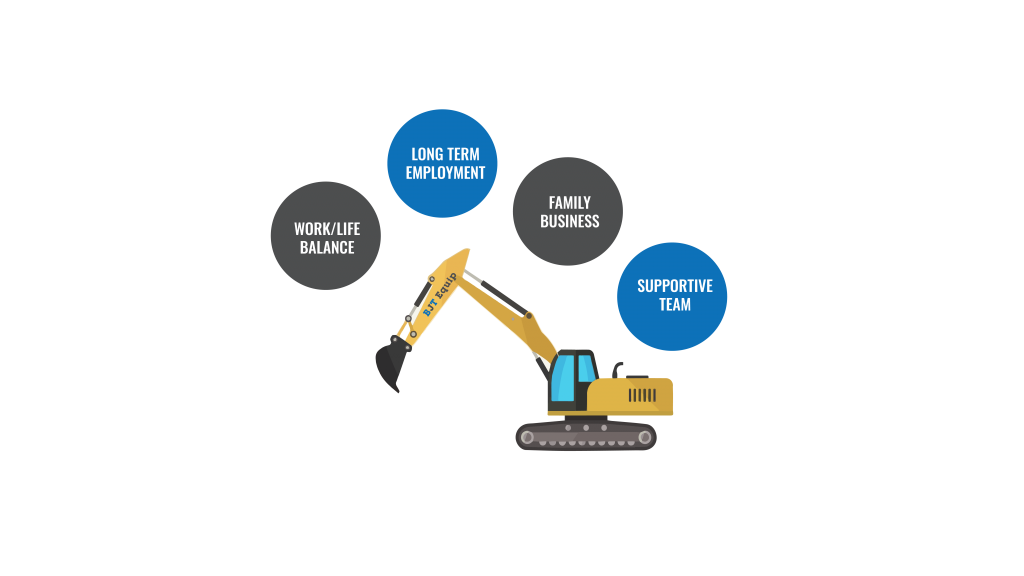 WORKING FOR BJT EQUIPMENT
BJT Equipment is seeking applications from experienced skilled excavator operators and tandem truck drivers. Positions are available throughout the year due to an increase in works based in and around the Gold Coast.
BJT Equip has available steady hours each week, week after week, working for a company that values all employees. BJT Equipment is heavily focused on offering sustainable work/life balance. We pride ourselves on appreciating that everyone works to live and not simply living to work. We understand that time off to spend with family, friends or in the pursuit of personal interests and activities and we work our projects based around those understandings through the cooperation of our employees.
BJT Equipment operates a fully maintained fleet of late-model plant, equipment, and trucks. BJT is owned and operated by the director who is assisted by a small office management team, which assures you that you are treated like a human and not just an employee. The working conditions, wages and atmosphere are second to none.
BJT Equipment in return is asking for applications only from operators that are looking for long term steady employment, you must be reliable, punctual, honest, and wanting to join a genuine team environment employer.
If that is, you please submit a full resume with verifiable references to sales@bjt.net.au
All applications will be treated with total confidentiality and all applicants will be responded to.
"I joined BJT EQUIP in 2021 and spent the following very enjoyable 16 months working with a great team of guys. From my fellow truck drivers and excavator operators to the management team, there was always a fantastic atmosphere. It felt like a big family. 
Management were very approachable. They always said please instead of barking orders and said thank you when a job was done. The only reason I left was because I relocated to North Queensland, but if I ever relocated back to the Gold Coast, my first stop would be at BJT EQUIP."
– Jeff