Upgrade Project – Case Study
BJT Equip has a longstanding working relationship with GEORGIOU GROUP and by their invitation, we were engaged to provide several large excavators to the project based in the Maryborough Region.
BJT Equip is based at Helensvale on the Gold Coast some 320kms from the project site, however, we are capable and willing to work effectively at remote distances from our base of operation when called upon.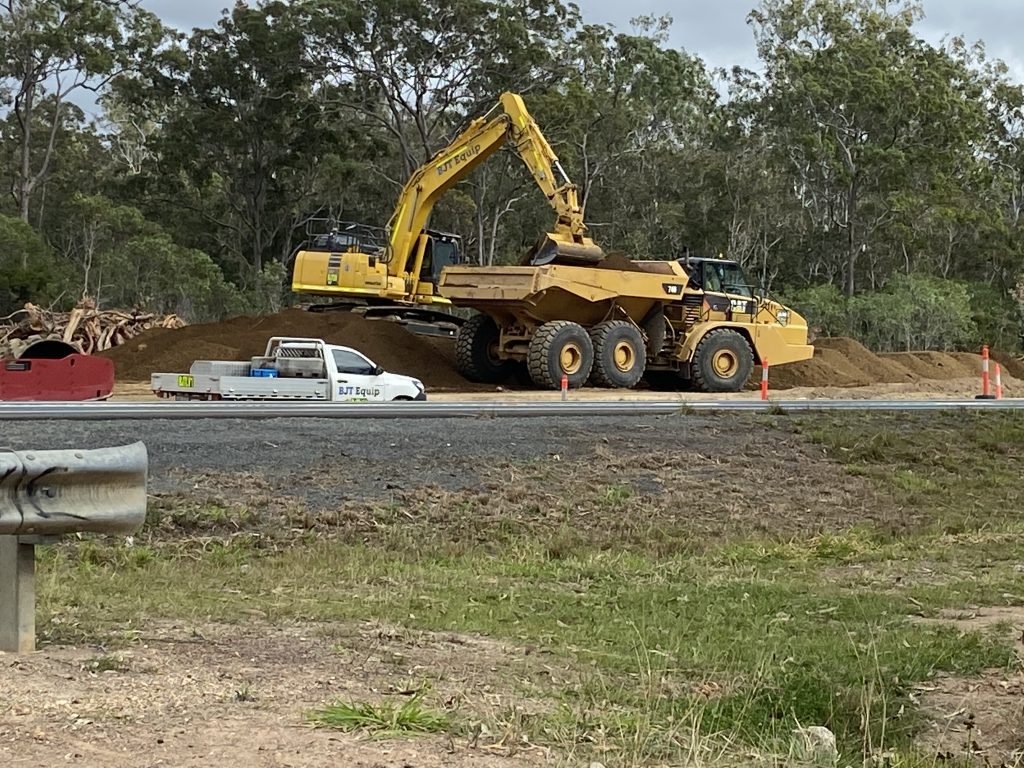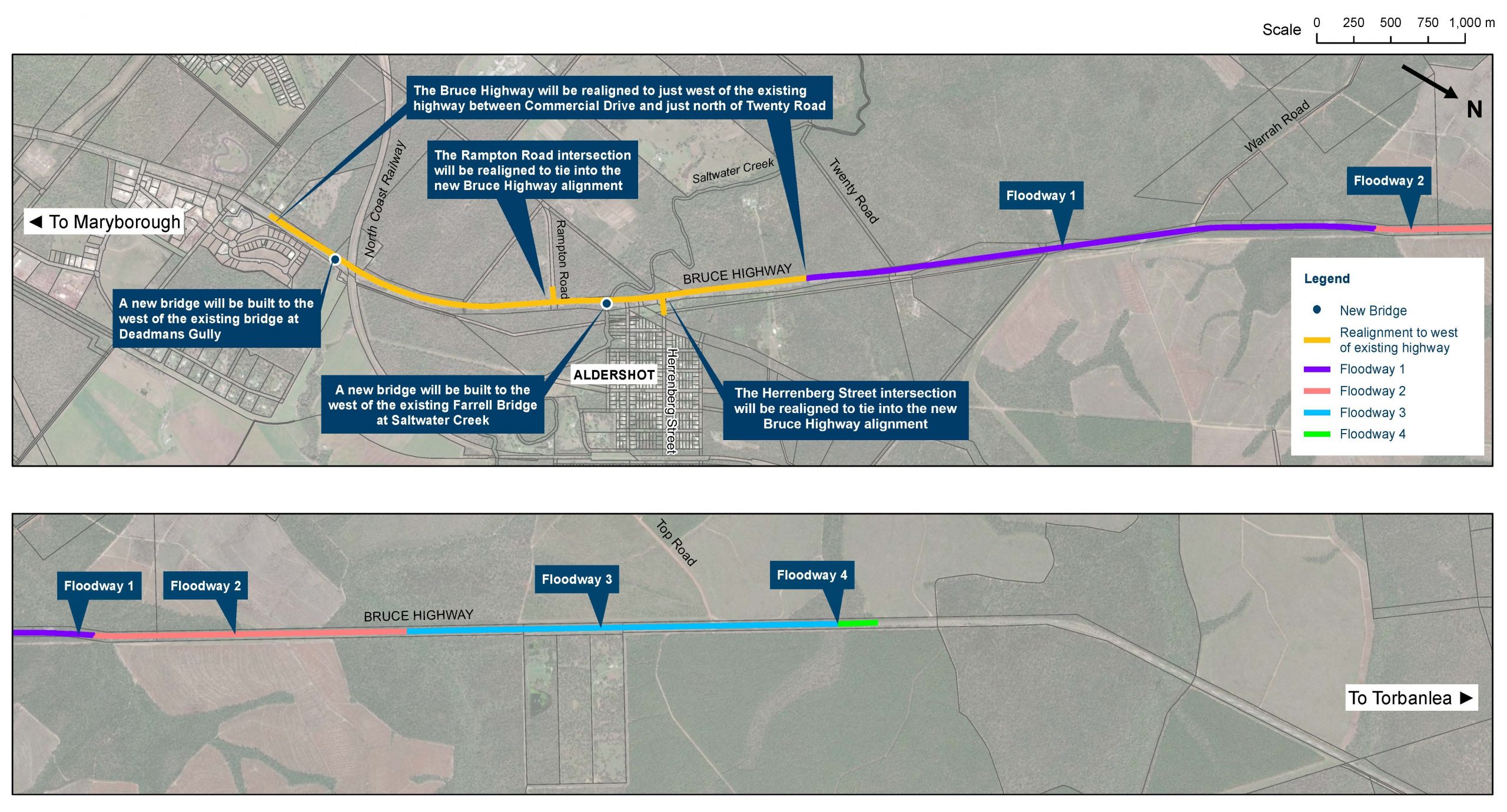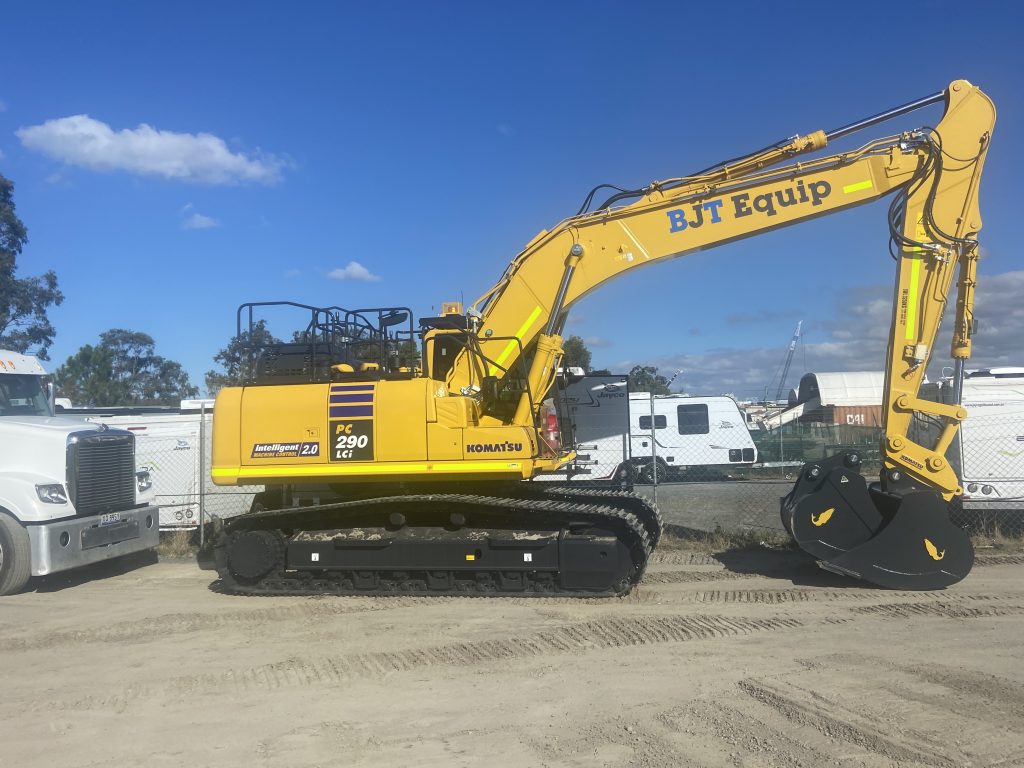 One of the very first steps taken was to recruit operators from the local area. We believe this is the correct thing to do as it helps local employment and opportunities and puts financial return to the benefit of the local area. 
For over 14 months we had several excavators dedicated to the project all were new when the project first started and was fitted with GPS Machine control systems. GPS Machine control ensures that the ground excavated is to exact design specifications such as Direction, Pathway, Depth and Level. This greatly benefits project construction with greater time and material efficiencies such as a one-time pass or excavation of an area. It also minimizes and helps eliminate the over-excavation of an area. 
In addition to the Specialised GPS System, the machines were also able to make use of Rock Breakers, Augers, Hydraulic grabs, Rippers, and compaction wheels at various stages of the project. Having such an array of attachments available on site with machines ready to use when required also further eliminates the project's need to have multiple plant or equipment suppliers either on the project or on the books. In fact, BJT Equip have a full complement of specialised attachments available to fit most of the plant in fleet that's required to get the job done and we have the operators skilled and experienced to use them correctly and to their full productive potential.