We supply reliable heavy machinery equipment, services, and solutions – on schedule, of premium quality and within competitive price-performance ratios. In spheres of brands, machinery, maintenance and services, we know our customers, we know their markets and we deliver upon them.
FAMILY OWNED & OPERATED
BJT Equipment's sole director, Ben Teudt is involved in all project activities, available on the ground and personally available.
COMPREHENSIVE RANGE OF EQUIPMENT OPTIONS
We supply trucks, tippers, excavators, posi-combo's, hydro vacuum excavation, and a broad range of specialised attachments including GPS Machine control, tag trailer plant transport, heavy plant and equipment haulage – prime mover / tri-axle spreader deck's.
COMMITMENT TO SAFETY
Our regular staff training and safety processes have led to zero Loss Time Injuries (LTI's) in the company's entire history.
BJT Equipment is a civil construction company that has a core business focus and experience in all aspects of civil earthworks.
BJT Equipment is an Australian owned and operated family business, built on the principles of integrity, trust and quality. We combine industry expertise and experience with quality equipment, to help solve the heavy equipment hiring needs across the civil construction, commercial and residential building industries – helping businesses improve their overall business performances.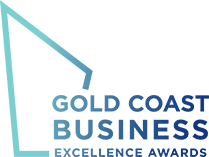 Throughout decades of industry experience, we have partnered with leading brands to provide our customers with the best heavy machinery equipment solutions for their business.
This strong network of industry suppliers, backed by a team of dedicated industry professionals continue to deliver innovative, cost-efficient and reliant heavy equipment solutions to our customers.
Our team understand the needs of our customers and the requirements of the job that deliver industry solutions and drive success.This combination of skills and the commitment of our employees, partners and customers have formed the basis to our ever-growing success.
Together, we share our knowledge, combine it and use it to create something new – across industries, businesses and projects.

OUR TEAM
All of our operators are direct employees, not subcontractors, ensuring everyone is supported and accountable to operate within policies and procedures set out by BJT Equipment.
OUR SAFETY
All of our employees and plant operators are inducted and trained via our company safety and maintenance programs, policies, and procedures. Regular review of any updates and or changes to requirements are announced and new training and updates are undertaken and recorded weekly.

DOWNLOAD OUR CAPABILITY STATEMENT
"We've been working with BJT Equip for a number of years now, with Ben and his team providing us with numerous items of plant and trucks on various projects. We love dealing with BJT, as they are reliable, good value and our experience with their operators have been excellent."
– Tom Dando, Director of Dando Civil Solutions
"It was a pleasure working with Mitch Robold from the 8-10 December at the Tugun (Neeson Place) site. Mitch went above and beyond to help me out as I had a lot of tasks to do on my own in such a short time frame with extremely bad wet weather. I found Mitch to possess a great work ethic and is very clear with communicating, as he took on tasks that he was told to do in an efficient timely matter accompanied with a positive can do attitude. Thanks Again Mitch, Greatly appreciated your help!"