Providing industry expertise and experience with quality tipper truck wet hire solutions to the civil works industry.
RELIABLE TRUCKS AND PROFESSIONAL DRIVERS
BJT Equipment has the latest range of body tippers, available for wet-hire across Northern New South Wales and South East Queensland. Together with the latest range of tipper trucks and expert drivers, your project will reap the benefits of greater efficiency and faster operating times, saving money for your next project's bottom line.
BJT Equipment has multiple low sided 12T and 8T tippers all equipped with the safety features needed, electric tarps, site amber beacons, two-way radios, spill kits, fire extinguishers and isolators, for site compliance.
Need assistance with the importing or exporting of materials? BJT Equipment has a large network of material suppliers across Northern New South Wales, Gold Coast and Brisbane metro regions.
Additionally, we have access to licenced waste material facilities in the same regions which can further assist you in the correct environmentally responsible disposal of unsuitable or unwanted materials.
Our staff of professional drivers have extensive on-site experience together with clean driving records, equipped with all the necessary personal protective equipment needed to get the job done.
As employees of BJT Equipment all drivers undergo regular fit for work medical assessments and random drug and alcohol testing. BJT Equipment also monitors driver fatigue, to ensure no driver is anything less than 100% fit for work.
It is these measures and more that ensure our personal and public safety is at the absolute forefront of all of our activities.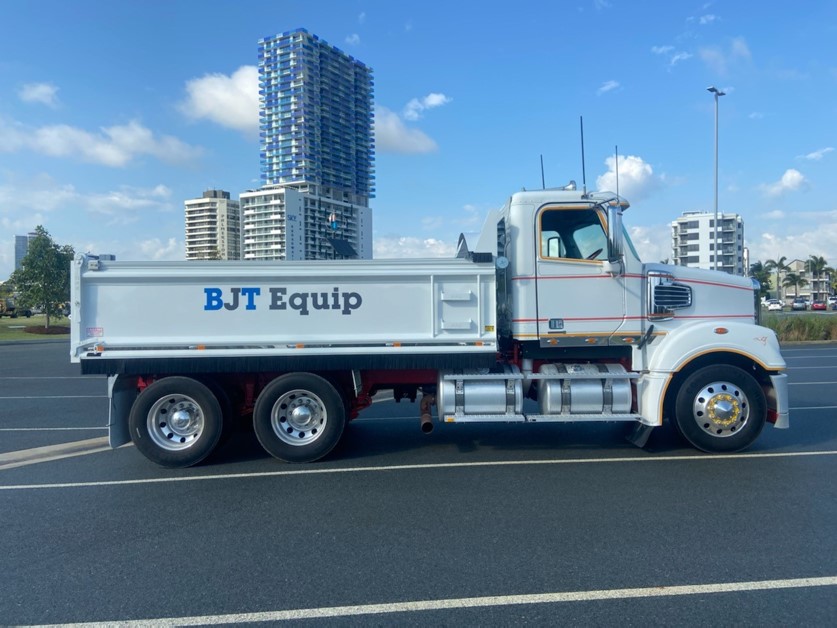 BJT Equipment have engaged in a three tier programme of learning, lifting, leading:
LEARNING
BJT Equipment continue to research and develop safe, environmentally responsible, productive and cost effective methods of earthmoving and excavation.
LIFTING
BJT Equipment continue to lift the level of highly safe productive services through the diversification of complimenting quality and industry recognised plant and equipment.
LEADING
BJT Equipment strives to lead by example. We know our continuing success relies on the importance of self-improvement to become the preffered choice by our industry.