Providing industry expertise and experience with quality posi-trak and excavator hire and attachment wet hire solutions to the civil works industry.
GUARANTEED PERFORMANCE MATCHED BY INDUSTRY EXPERTISE AND EXPERIENCE
BJT Equipment has an extensive range of excavators, posi-track loaders, and specialised attachments available for wet-hire across the Gold Coast and South-East Queensland.
BJT Equipment offers for hire a wide-range of excavator sizes and machine attachments from our smallest 3.5T excavators, rising in incremental sizes through to our largest 36T excavators. In addition, we have numerous posi-track loaders for hire, allowing for greater excavation capabilities in uniquely sized areas.
Need a range of equipment to suit larger scaled or complex projects? BJT Equipment offers customizable solution-focused packages from the simplest to most complex projects. Choose any sized excavator, posi-track loader and tipper truck to create a combo package suited to your next projects unique needs.
All BJT Equipment excavator hire packages include access to a team of industry certified and experienced operators, ready to help navigate the often unknown challenges of your next project. Contact our experienced team today for excavator hire Gold Coast.
EXCAVATOR HIRE, MACHINE ATTACHMENTS & MORE
BJT Equipment owns the latest model equipment backed by low hours and scheduled maintenance and servicing recorded with every machine. Every machine is equipped with a full-service history, plant operator's manual, safe work method statements (SWMS) and Plant Risk Assessment (PRA) available upon request.
Each machine returned to the depot is cleaned and inspected before being delivered or taken to its next project or work site by our in-house licenced mechanics. Upon every inspection, each machine is critically checked to ensure every aspect of its controls and working actions are fit for purpose before the next job. All relevant attachments to each piece of equipment are included in this inspection to ensure no fatigue points or serviceable repairs are required ahead of the manufacturers suggested service intervals.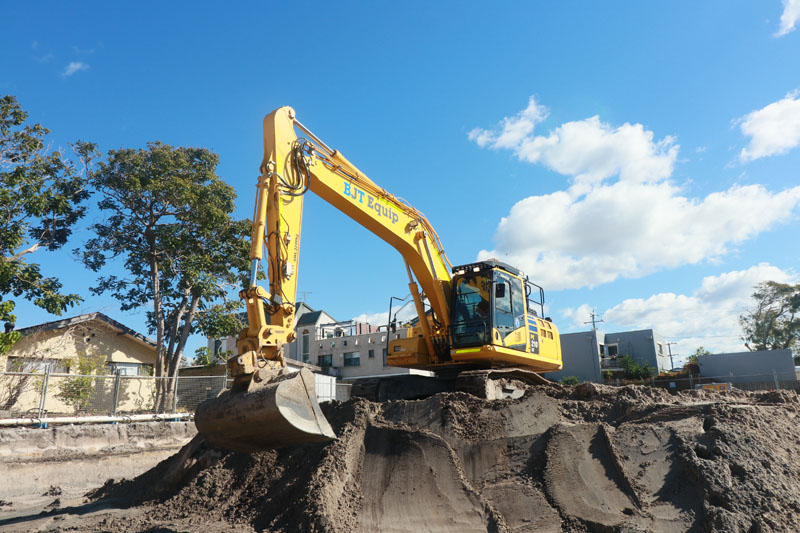 EXCAVATOR Hire ATTACHMENTS
Selecting the right machine, attachments and operator is critical to not only safer operations but greater overall productivity. Together with our equipment and personnel, your project will reap the benefits of greater efficiency and faster operating times, saving money for your next project's bottom line.
BJT Equipment offer excavator hire on the Gold Coast and carry an extensive range of machine attachments to suit the smallest to largest scaled operations:
Where applicable machines on Rubber Tracks

Where applicable machines with Dozer Blades

Power Tilt Hitches across the range

Hydraulic Grabs

Rock Breakers

Augers and Rock Augers

Sieve Buckets

Spreader bars

Pin Wheel / Compaction Wheels

GPS Machine Guidance Systems across a range of 15t – 21t – 30t excavators
Contact our highly skilled team today for expert advice on your next project and enquire about excavator hire on the Gold Coast and South-East Queensland.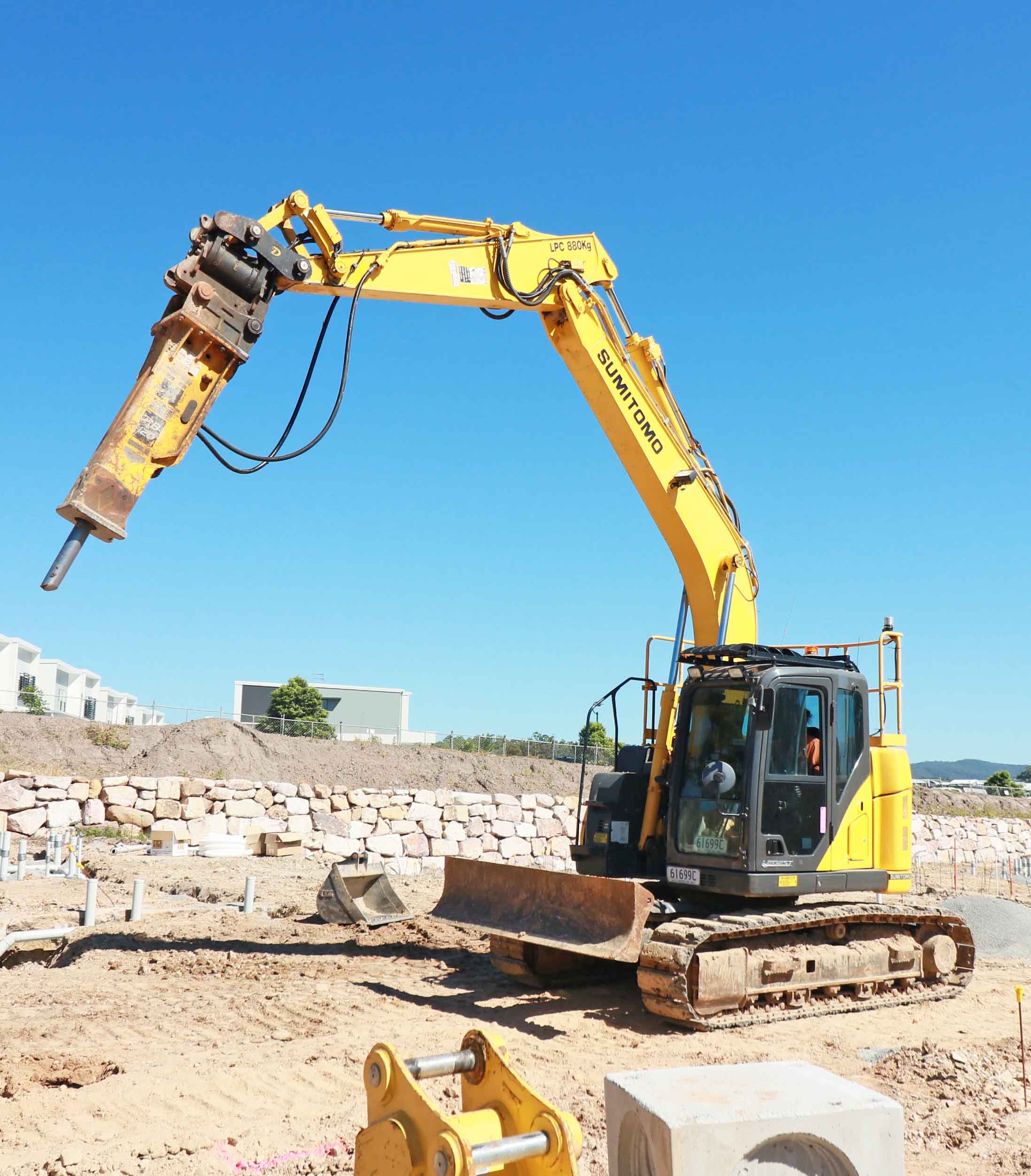 BJT Equipment have engaged in a three tier programme of learning, lifting, leading:
LEARNING
BJT Equipment continues to research and develop safe, environmentally responsible, productive and cost effective methods of earthmoving and excavation.
LIFTING
BJT Equipment continue to lift the level of highly safe productive services through the diversification of complimenting quality and industry recognised plant and equipment.
LEADING
BJT Equipment strives to lead by example. We know our continuing success relies on the importance of self-improvement to become the preffered choice by our industry.