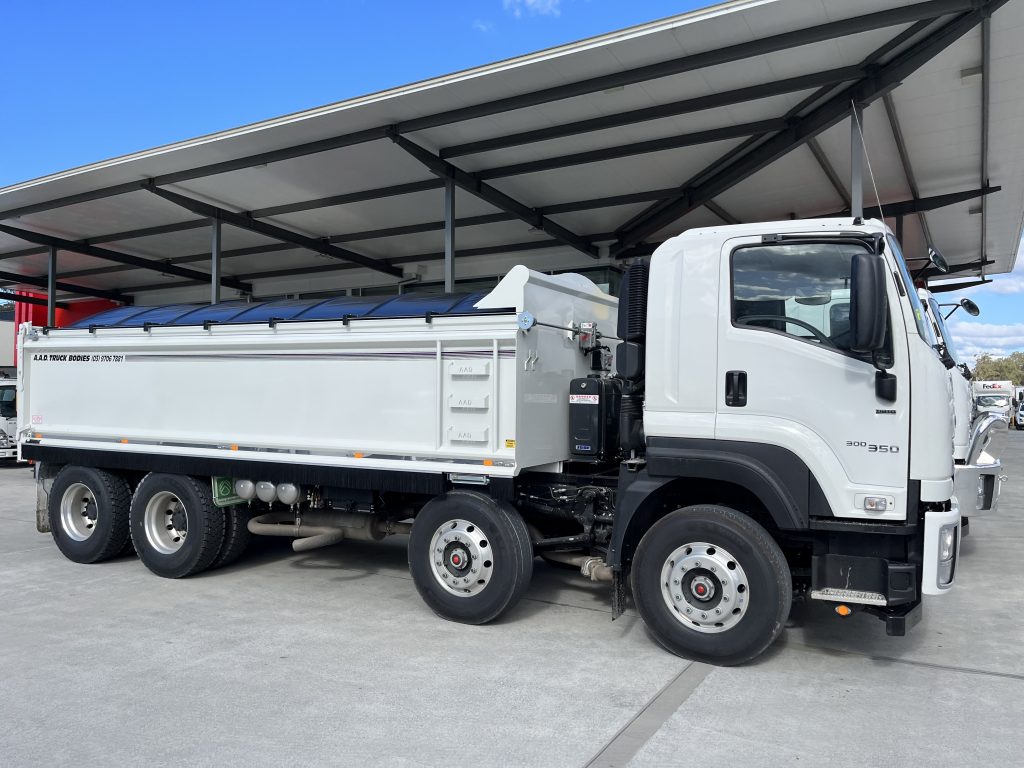 BJT Equip sought out, investigated, welcomed, and integrated into our already vast and extensive range of plant, equipment, and services throughout 2022 with the addition of several new plants and equipment.
2022 saw the onboarding into the fleet of a very specifically designed Hydro Vacuum Excavation Combo. What is unique about the Vac Combo is the fact that integrated into the truck is the placement of a mini-1.7t Excavator & attachments located between the waste vessel/tank and the headboard of the truck. The Vacuum system is a High CFM blower which enables the vacuum to be both extremely powerful and also allows for the vacuum to be effective and highly productive over an extended distance from the truck itself. All of this is safely achieved through a high volume 6'' suction hose hydraulically and remotely operated by the skilled operator. There are so many industry-leading operations and safety functions incorporated into the Hydro-Vacuum Excavator Combo, all this has been achieved through BJT Equip's 3-tiered internal mantra of Learning, Lifting NOW Leading the industry in its operations.
2022 also saw the addition of a New FYJ Isuzu 8-Wheeler Twin Steer tipper. Being the Newest model FYJ also brings with it newly manufacture safety specifications- Safety is always paramount and top of mind throughout the entire BJT Equip business. The addition of the twin steer gives the truck a greater payload carrying capacity of 16.5t which complimented the fleet's current capabilities to already carry 8t and 12t payload tippers with multiple of each already in the fleet. The Twin Steer has proven to be in such high demand that we expect that it will be joined by another in the fleet prior to the end of 2022.
2022 saw the further expansion of the fleet of excavators having onboarded a New Komatsu PC290 into the fleet. BJT Equip again actively investigated New Technologies and found that the New Komatsu PC290 incorporated Intelligent Machine Control 2.0 Systems. These manufactured Integrated systems allow for an absolute State of the Art GPS System which electronically through satellite network guide and control the detailed excavation of ground to surveyor exact design. The HUGE benefit is this gives projects a "One Pass Excavation to Design" enabling any project to maximise safe accurate excavation. The system also provides a Load Right System which can record the volume and amount of earth or material moved on site. A terrific ability and a great addition to any project that needs to account for the movement and placement of materials.